Fertilizer and Pest Control for Lawn and Landscape
Maintaining a healthy lawn and landscape can become difficult when problems like diseases, pests and weeds crop up. Blue Bell Landscaping has the know-how to diagnose and cure your ailing lawn using a variety of programs for all lawn types.
With regular treatment by our trained professionals, you too can have a healthy and thriving lawn. Blue Bell Landscaping employs trained technicians that monitor the products used and continually evaluate the effectiveness of treatment.
At Blue Bell Landscaping our passion is to make sure your yard is healthy in every way. We also understand that preserving our resources, such as the Indian River Lagoon, is part of our responsibility as well. Ever conscious of our waterways, Blue Bell uses products with safety and recreation in mind. We have teamed up with researchers to develop a blend of nitrogen and phosphate free fertilizer that is not only safe but helps keep your lawn green and healthy.
Here at Blue Bell Landscaping we specialize in St. Augustine and Zoysia Lawns so call us today for a free consultation. Please click on the thumbnail image to view the gallery for any of the images below: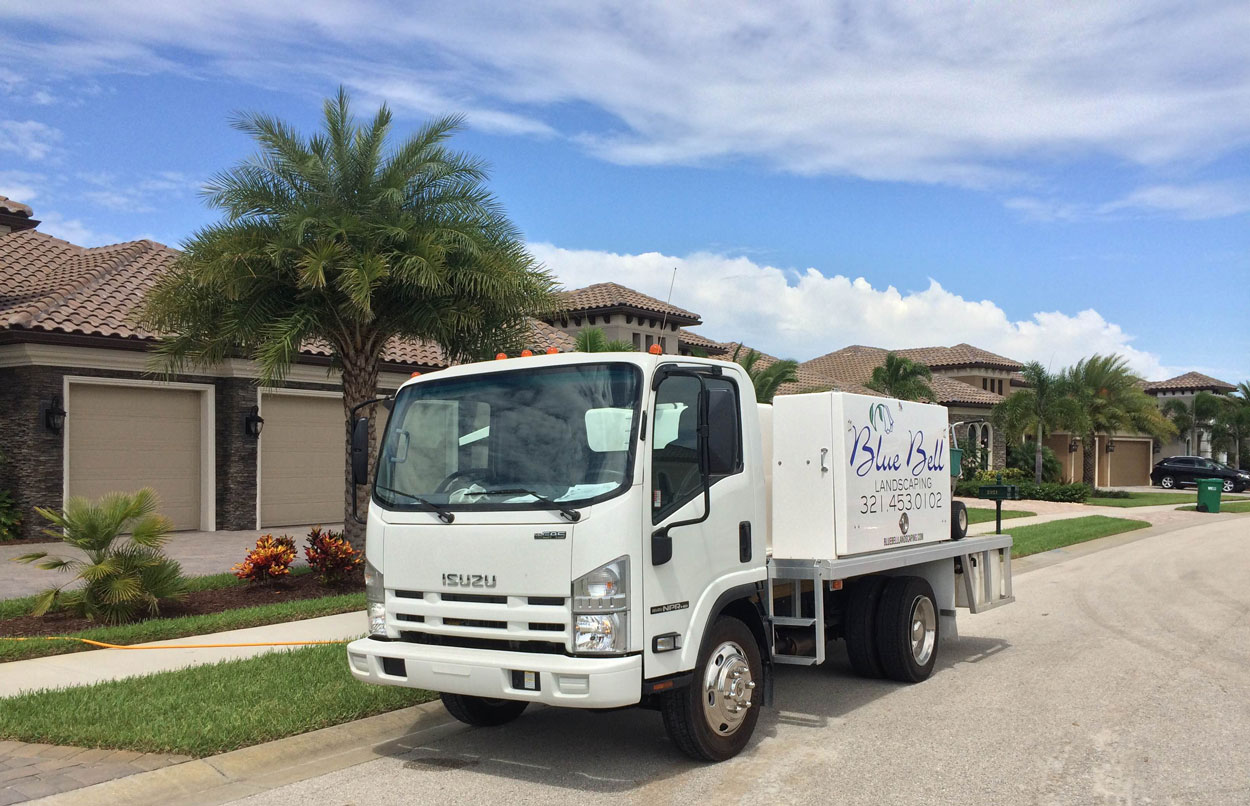 Pest Control & Fertilization Photo Gallery